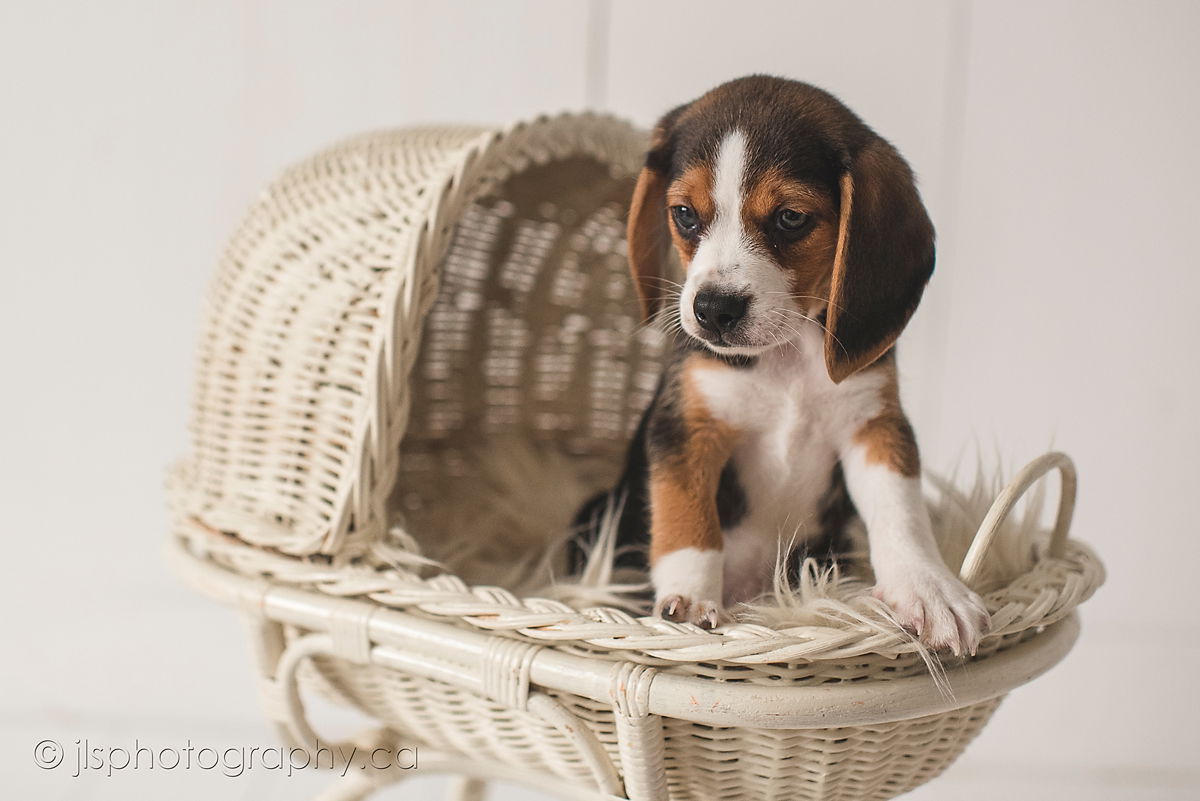 Rafter V Ranch proudly breeds and raises Registered Olde English Pocket Beagles! In 2008 we discovered the existence the most fabulous canine breed we have ever experienced. We are extremely indebted to Mr. Robert Mock for his dedication and persistence to one of the most extensive restoration projects ever to be undertaken.
For more information on the restoration project and Mr. Mock please click here!
For more information on the Olde English Pocket Beagle Registry click here!
Our breeding program focuses on producing and raising pups who are a depiction of the "original pocket beagle" in the following ways:
small size
traditional beagle conformation
excellent temperament
adaptability
hardiness

Life at Rafter V is not conducive to the needs of most small breed dogs. We live an active life that for most months of the year finds us outdoors in all conditions. With three boys, horses and cattle, and a second dog breed (working border collies) life is seldom lived at a slow, calm pace. We needed a breed sturdy enough to keep up and hardy enough to enjoy the outdoor conditions of the Saskatchewan prairies. We quickly realized the qualities we were seeking were wrapped up in a perfect package that few people had yet to discover.

Being raised and educated in several livestock industries we recognize the importance of the following components to our breeding program:
top quality genetics
ethical breeding and husbandry
value of a dedicated veterinary team
proper socialization
assistance to our buyers in transitioning their new puppy

Top quality genetics are the key to success! With several years of breeding behind us we can now answer the question.... "Is the pocket beagle a genetically sound breed?" with a confident "YES!"
The genetic soundness of the beagle breed over years and years of breeding assist us in marketing a breed that has little to no known genetic problems. It allows us to focus on raising puppies who enter the world one step ahead of most small breeds who are known for genetic flaws. These puppies thrive if given proper conditions and seldom require more than the routine veterinary care.

Our love for the dogs has seen each and everyone of them become part of our family. We do not raise our pups in a traditional kennel setting. Our adults often are found roaming the ranch and our pups are raised in a safe, sanitary environment until approx. six weeks of age after which time they can be found playing on the lawn or in a little boys bedroom. We do have some enclosures for ensuring our dogs are kept safe and warm when unattended and winter sets in.

Our education and years in the equine and cattle industries had led us to some of Saskatchewan's finest veterinary staff that quickly became an important and valuable part of our breeding program. All our puppies by the age of 8 weeks have visited our vet and had a full checkup and age appropriate vaccinations. They also have regular worming and leave for home with a topical parasitic treatment. These are all steps to ensure you receive a healthy happy puppy.

As a family who recognizes the value of home education, our boys are an integral part of our breeding program. It truly is a family affair!
With 6 little hands around 24 hours a day socialization of the pups just seems to happen. It is not uncommon to see puppies tucked under arms in jacket pockets and in wagons as they are lovingly "toted" around Rafter V. Needless to say a Rafter V pup has experienced no lack of socialization before the age of eight weeks!

We honestly believe that our job is not complete once your puppy leaves Rafter V! We are always available to assist in any way to help transition your puppy quickly and easily to its new home. Our phone is always answered and emails returned as promptly as possible to assist with questions and concerns that arise as your puppy grows. We love nothing more than receiving updates and pictures of our past puppies in their new homes!

Please feel free to call or email anytime with any questions you may have in regard to our OEPB breeding program!